Let WeddingMate Be Part
Of Your Business Growth
Get more exposure to connect with couples
Malaysia's Largest Wedding Directory
We have more than 7,000+ wedding vendors across Malaysia
First Multi-Racial Wedding App in Malaysia
Combination of Malay, Chinese and Indian wedding vendors in one platform
For All Types Of Wedding Vendors
Small home-based business owners to the high 5-star hotel can be part of WeddingMate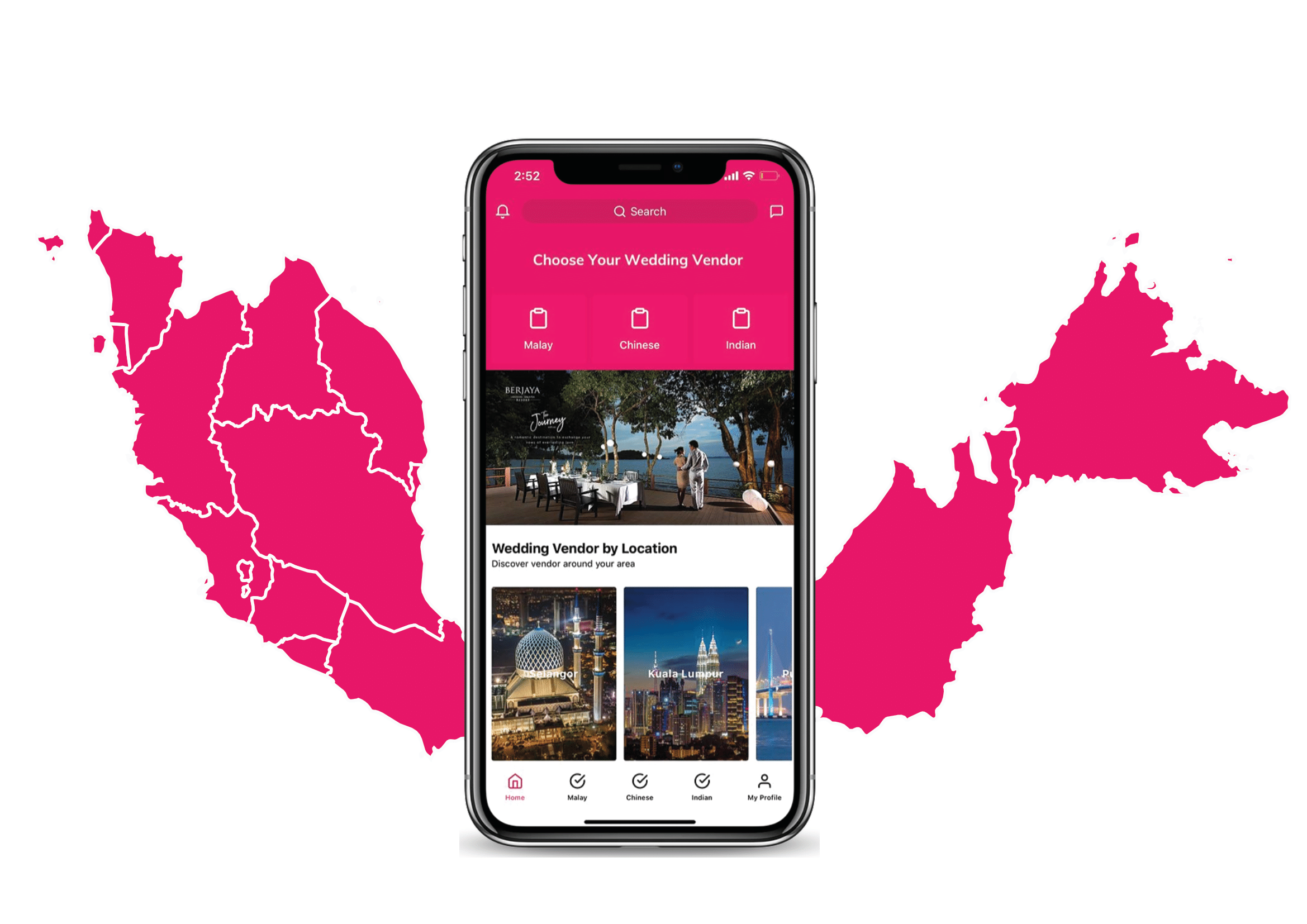 The Wedding App From Malaysia to Malaysians
Today the Smartphone has become a necessity and has integrated into our daily lives. With the technology and internet, people have access to everything right at their fingertips.
This is why the WeddingMate App exist to cater the current trend. We want to digitalize the wedding industry for this generation.
Your Business Profile Matters
First impression is a very important element in your business portfolio. Customize and manage your business portfolio anywhere and anytime.
You should provide updated and accurate business information. Feature the best photos and videos of your recent work. Create deals and special offers to attract potential customers.
Feature Deals and Promotions
Couples today have access to a variety of wedding vendor deals and packages.They are choosy and selective when searching their wedding needs.
Create as many deals and promotions as you can. You can attract potential customers by showing great packages and prices in the competitive market.
Instant Exposure and Expansion
We have organised all wedding vendors by the type of wedding, location and category. 
By arranging it this way, you will get the exact target couple who are looking for your product or services.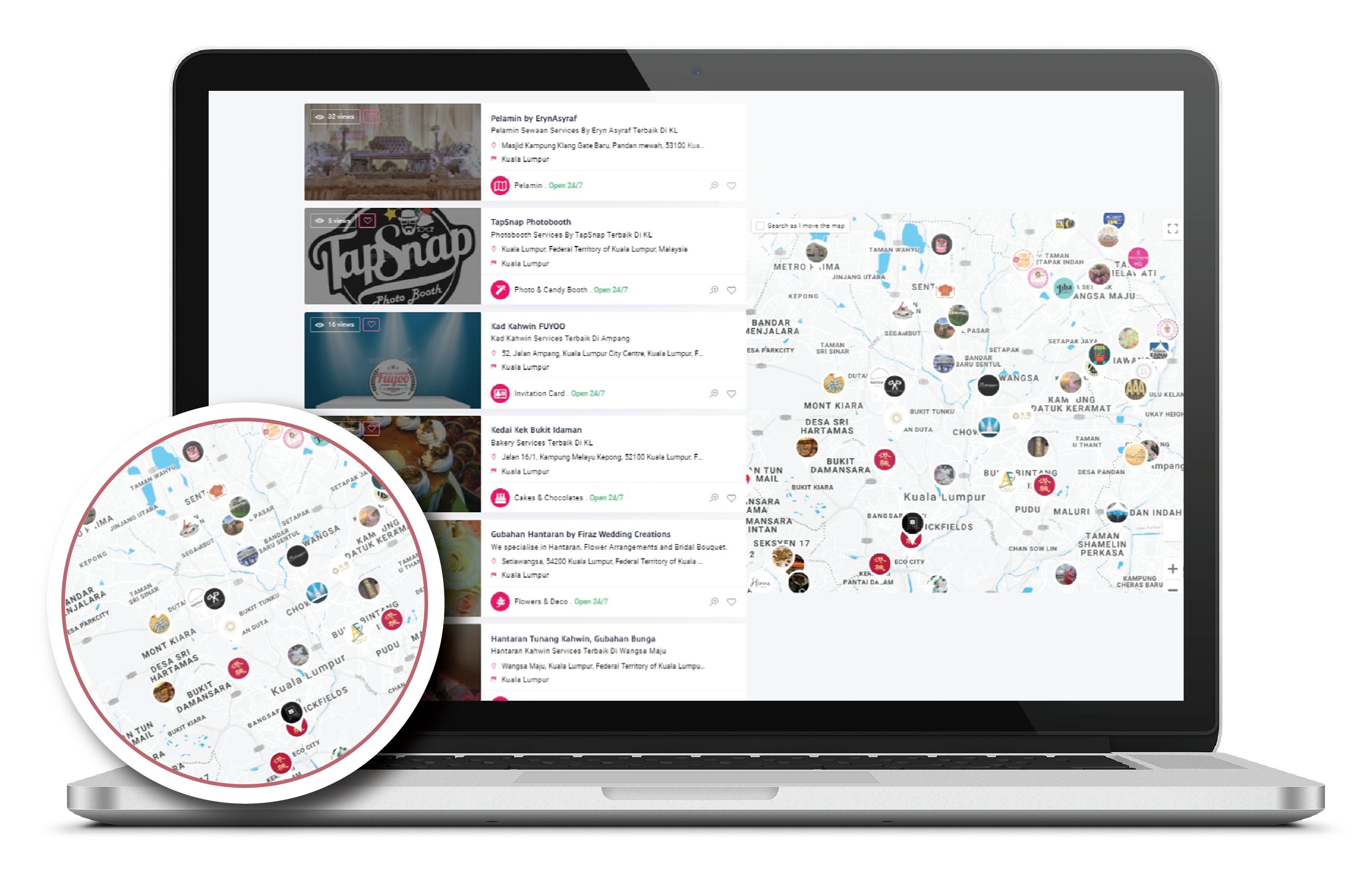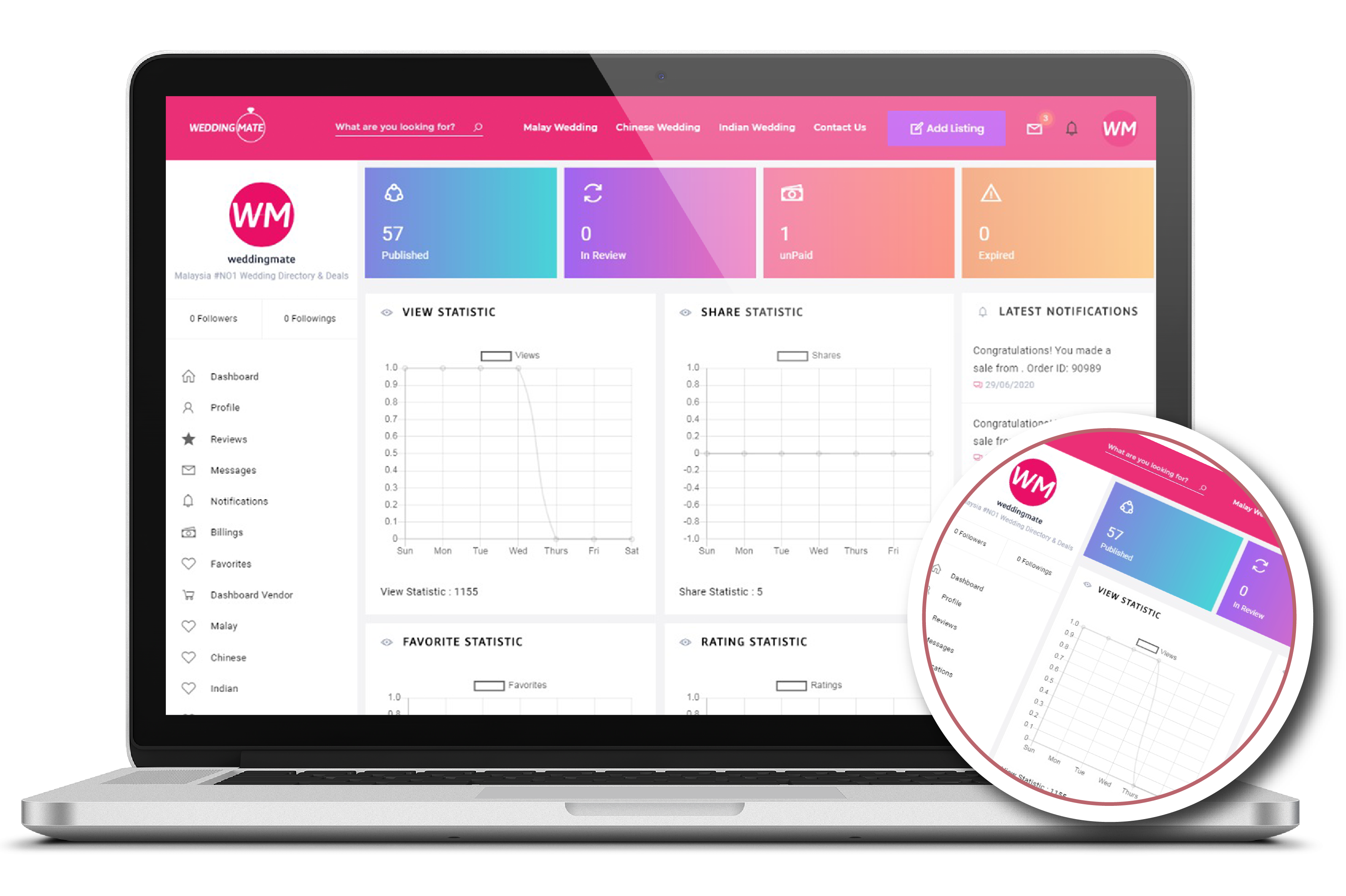 Increase Growth and Sales
We will help you to get more customers by our WeddingMate marketing campaign.
By doing this we hope you will get more queries or leads that can generate more sales revenue to your business.
Convenient business connectivity
Couples can contact you easily and fast with our WM chat messenger.
You also have access to our support team to help maintain and update your business portfolio within 24-hours of request.
Special Message From
The Chairman
Special Message From
The Founder & CEO
Claim Or Register Your Business Now
Claim Or Register
Your Business Now
Click on the button below to get started on signing up your business in WeddingMate