Malaysia's First No 1 Wedding Pass – by WeddingMate
Avg rating 4.6 makes us most best multi race wedding app.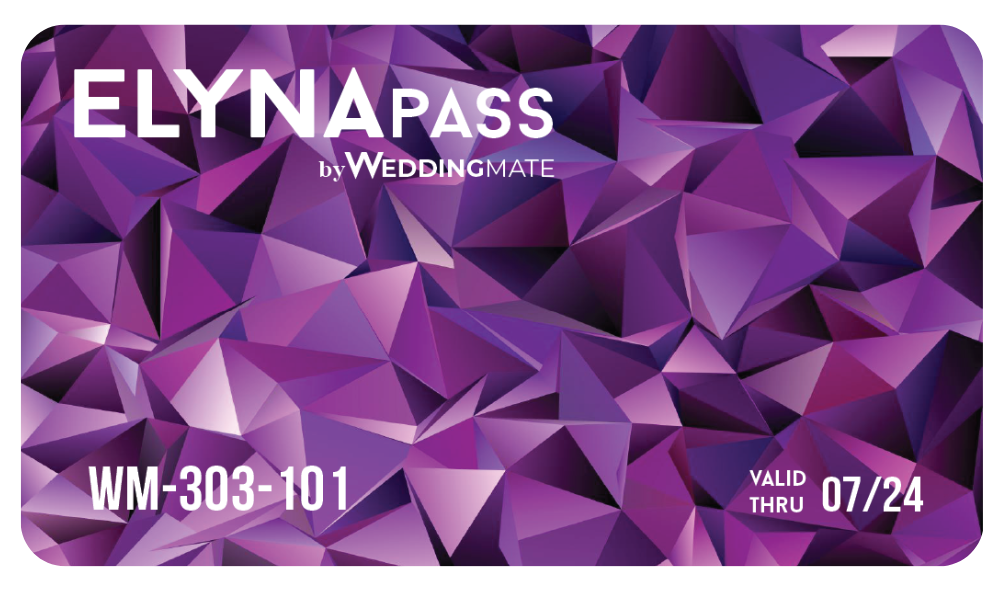 Trusted
Multi Race Wedding
Platform
WeddingMate has a variety of features that make it the best place to expand your wedding business.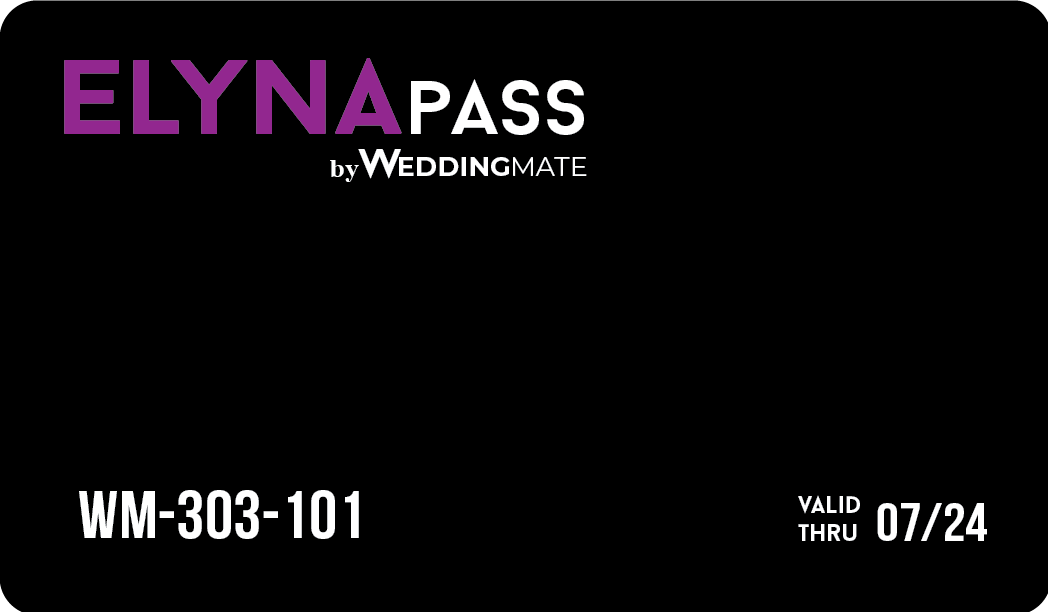 How does
Elyna Pass Members
help Wedding Vendors?
A Wedding Pass card that help you make more sales when our customer show Elyna Pass to you.
How does
Elyna Pass
works?
A Better
Wedding Business
with ELYNA
Vendors Joined WeddingMate Subscription Plans
Any Questions? Find answers here.
Don't find your answer here? just send us a message for any query.
Elyna Pass is a physical and digital pass that entitles users to claim a discount from any vendor in Wedding Mate Sdn Bhd.
Customer will purchase Elyna Pass Card from us. They will find any badge with 5% or 10% discount on our Wedding Mate App and chat with wedding vendors. After both side agree, the next step is meet up. After discussion for everything, customer will show their Elyna Pass card to get either 5% or 10% discount depending you current offer agree to give. After that, submit their information and invoice to our system.
You may choose 2 plan. Premium or Premium+ Plan. Premium is a FREE Plan and Premium+ is a payable.
Why i need to give discount to join Elyna Pass Vendor?
It's one of our Terms & Condition to entitle you to join as a Premium Vendor on Wedding Mate Sdn Bhd.
What happen if i dont give a discount?
We have right to terminate your subscription and considerate you are breach the contract. But you can appeal your report to vendor@weddingmate.my
Be ready to get more
Leads and Queries
from ELYNA PASS MEMBERS
Download our mobile app now